I am selling my blue 2008 Toyota Yaris. It is a manual that has 17k miles and obviously still runs like brand new. I am the original owner did not buy it used, bought it at Magic Toyota in Lynnwood. it will still have its 75k warranty of course. I dont know what all you other guys are getting for mileage but i get around 45mpg on average.
it has pretty much every option that was available:
- the 60/40 split rear seats that can fold all the way down or even recline a little bit.
- Power windows, power locks, power side mirrors, rear wiper, stereo
- the winter option that comes with a heavy duty starter
- Daytime driving lights that come on automatically
The only reason i am selling my car is because i have some bills to take care of and some other family issues. Selling the car for $11000 O.B.O. I would also take a trade for a few specific cars. A 1996-2000 civic sedan if you put around $6000 on top of the trade. that is what im mostly looking for but i could always here other offers.
I have only one pic.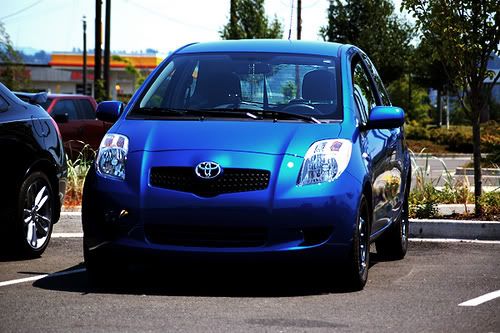 I can be reached by email:
Jamacllinrm@gmail.com
or by phone (360) 722-6983 just ask for mac.
Thanks for looking,
Macllin