Well guys, the time has finally come. This car was awesome but Ive been itching way too hard for an s2000 so the yaris is now for sale.
I have also removed all the major parts from the car in order to bring down the price of the car and allow members to buy if they want!
Quick info on the car:
I purchased it new from Manhattan Beach Toyota in 2009. Every modification was done personally by me with the help of mechanic friends
Specs:
2009 Toyota Yaris-S Sedan- Has every single option you could possibly get in 2009
Automatic
Dealer installed "Karr" Alarm- buttons on key fob
46,700 miles currently
NO PROBLEMS!
Car has S OEM Lip Kit, OEM Spoiler, Foglights, and S Headunit and Speakers (Stock sound system is actually pretty amazing)
Brakes, and Tires have plenty of life left on them
Car just got a major maintenance and has a brand new air filter and oil as of this week.
I realized last time I bluebooked the car I forgot to check the options for power everything so the blue book value for the car is actually
$12,640
If you are on YW I will sell it for
$11,500!!!
mods on car:
Sylvannia Silverstar Ultra Headlights
Solarquard Tint 35% All Around
Oracal Yellow Foglight Film
Vios Door Visors
Hyper white license plate bulbs
link to feature on this site:
http://www.microimageonline.com/foru...ugust-Featured
Pics: (I will post current pics of the car after a wash but this is what it looked like 2 days ago)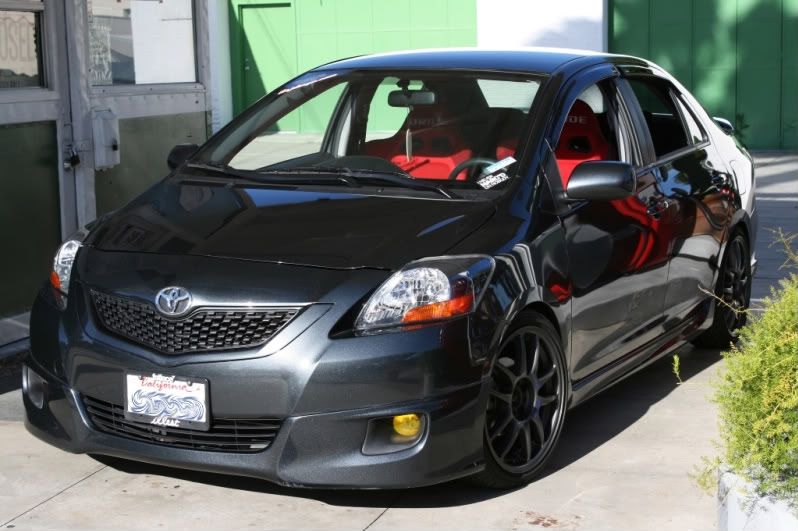 and now on to the part out:
Authentic Bride Euro II Seats w/ rail and wedge engineering low brackets (Comes with Passenger Airbag bypass switch and a spare set of weapon R seat brackets)-
$850
The seats are in good shape (8/10)- they need a solid cleaning and the side bolsters are a little pushed in on the outside of the seats. I got these from Garm in August 2009 and had wedge make the brackets for em as well. They hold extremely well and look awesome in the car. Pics speak for themselves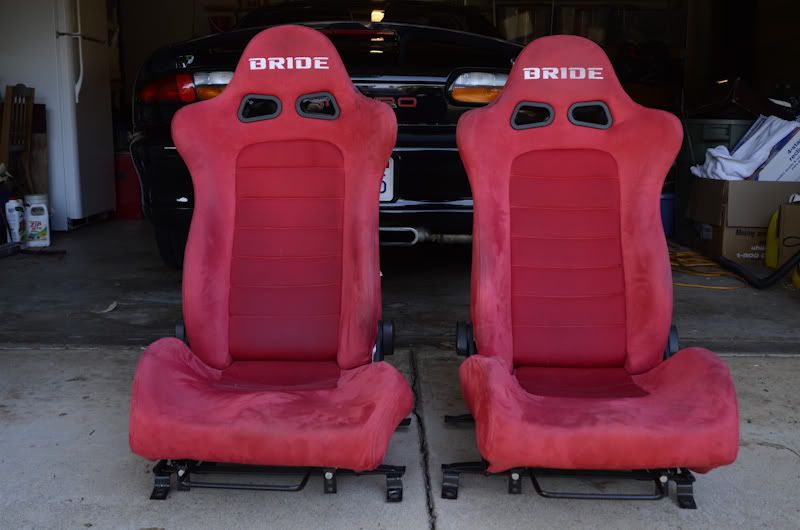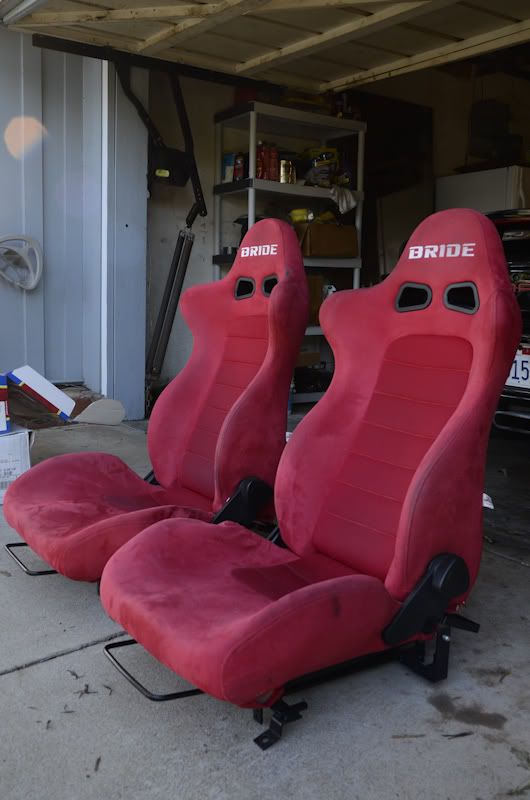 Tein S-Tech Springs, TRD Sportivo Struts/Shocks, TRD Rear Sway Bar, GT Spec Rear Sway Link Brace, H&R 5mm spacers and Penguin Garage Rear Hub Spacers with camber shims-
$700 FOR ALL OF IT!!
awesome deal
-This suspension combo looks freaking awesome and handled incredibly well.
If you want a specific part, PM me and we can work something out possibly.
AEM Cold Air Intake (gunmetal) with extra MAF sensor Installed-
$150
Great shape, looks awesome, sounds amazing- you know the deal
pic of all items above
Work Emotion CR Kai Wheels 17x7 +42 (Gunmetal w/ blue stickers) and brand new Nexxen N3000 tires (2 weeks old)-
$1000
These wheels are in good shape 8.5/10 and the tires are brand spankin new.
One wheel has a small amount of curbage and the wheels will come with the blue work valve stems/caps and a work wheels license plate frame!
pics (also refer to pics above for fitment)
curbage:
If I remember anything else I'll add it later
I'd love to see these parts go to a good home, I loved this car and all the mods and Im sure they both will make the new owner very happy
Thanks for looking!!